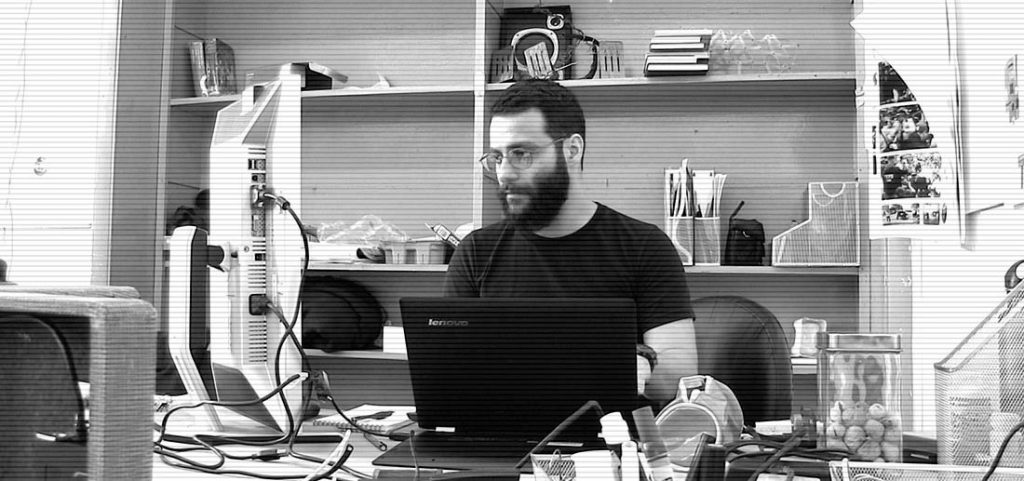 Mahan Mehrvarz is a media architect and technology strategist whose works primarily addresses the entanglement of pervasive media and urban life. In addition to working as a design developer on both architecture and urban design projects in Iran, he is a former research assistant of Center for Architecture and Situated Technologies and Technē Institute for Arts and Emerging Technologies. He holds an M.Arch specializing in situated technologies from State University of New York (UB), where his works have been recognized and he has been awarded the AIA School Gold Medal by the American Institute of Architects and the Chair's award by the department of architecture in 2016. Currently, His research/practice explores the spatial organization of networks with heterogeneous human and computer nodes via scenario planning, strategic design and research-based design.
Mahan's works go in at least of these conceptual frameworks.
Respond:
Imagine petting a kitten, does it purr? That's how it responds. Now imagine yourself kicking a wall. What would you feel? That's also the response! Everything does respond, you just need to get it. Projects in this category are designed to respond to the environment, user interaction, or social matters.
Pause:
Keep it right here! Exactly! Pause! Take another look. This is the turning point; where you have a new start. Projects in this category seek to step away from the mainstream accelerations and look at things with fresh considerations.
Absorb:
Imagine an amount of steel dust in front of a magnet. Think about them each by each. Do they have any other choices rather than being absorbed? No, they don't, Magnets do absorb! Projects in the category are designed to be publicly inviting and charming. This invitation could be for an event, a public building, or a cozy house.
Revive:
Imagine something that you enjoy? At some point, it may stop working. At that moment, you need to fix it. Give it another life, maybe in that life, it can live without you. Projects in this category are new lives which have been given to something. They might be historic sites, buildings, or cities.
---
Download Mahan's resume
Mahan's Linkedin
Mahan's Github
Mahan's Viemo
Mahan on Buffalo Documentary Project
Mahan on Tehran Urban Innvation Center
Mahan.mehrvarz@hotmail.com
mahanmeh@buffalo.edu