Tehran Image Tower | Student Competition
Design Team: Pouyan Bizeh, Setareh Sedghi,Mahan Mehrvarz, Delaram Zarnegar
Tehran, 2011
---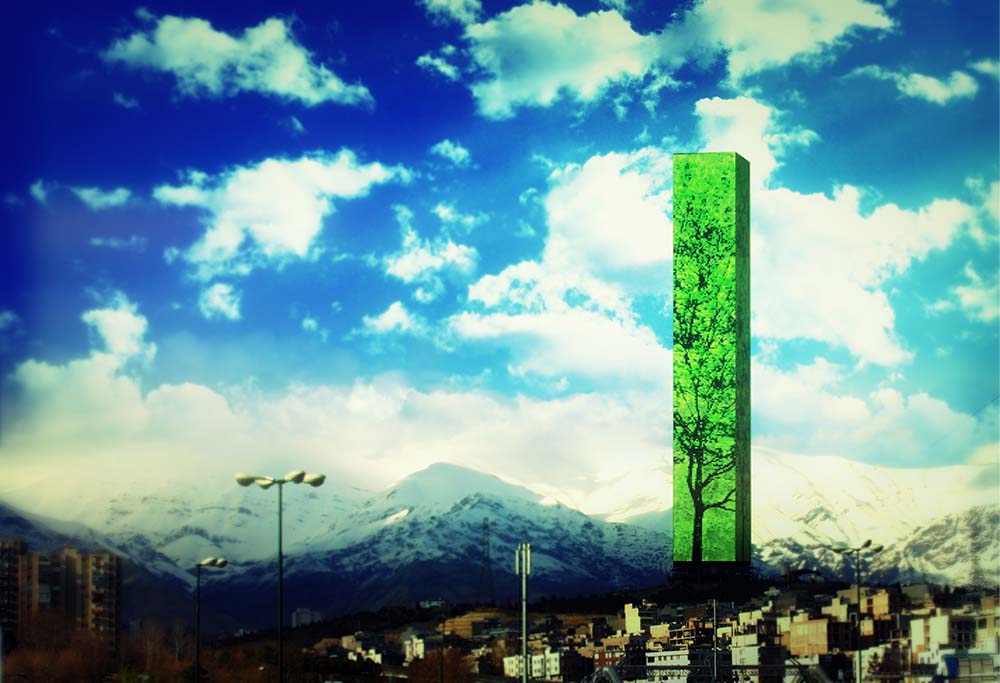 The Idea of a giant four sided billboard began with observing the urban environmental advertisings. Advertising in recent economics of Tehran is turned to a non-negligible part of everyday life. The corporate profits sky rocket after they advertise their products on billboards in crowded areas. The bigger the billboard, the company can show off more of its products. This trend of consumers favoring products with more advertisement, increases the demand for advertising area in the city.
While this trend occurs quite recently in Tehran, we can follow the same phenomenon in western major cities like New York. Times Square located in Manhattan is an example of urban spatial environment in favor of advertising. The area of displayers are not bound to any rules or significant regulations. The parameter that limits the construction of bigger displayers is the cost of constructing one.
Tehran Image Tower suggests a new source of revenues for an urban billboard that will ultimately push the area of the billboard to its maximum. This revenue will come from spaces existing inside four giant billboards. Considering that the billboards are forming a sky scrapper at this moment, what limits their size is the technological difficulties of building high-rise structures.
Tehran Image Tower not only opens a massive possibility for advertisement design, but also create a platform that can be used for other creative purposes. It can start to dialogue with citizens and urban spaces as well as perform as a huge blank canvas.